Published on 31 January 2023
What Is A Polyp Grapple?    
Polyp grapples are very useful ancillary attachments for picking up and moving heavy materials like scrap metal and other industrial waste. These robust hydraulic "orange-peel" grapples attach to lorry cranes and excavators and are capable of lifting up to 2.5 tons – no small feat! From recycling plants to demolition projects and debris removal, polyp grapples can be used in a variety of applications.
Polyp grapples are available in a range of models, so you're sure to find the right fit no matter what your project. Whether you're clearing a construction project or hauling recyclables away from an industrial site, you can count on a polyp grab crane attachment to make your job a cinch!
The Different Types Of A Polyp Grapples For Cranes
Polyp grapples make it easier to dispose of your heavy piles of scrap efficiently and safely, allowing you to get the job done with minimal fuss. So if you're looking for a multi-purpose tool that's both tough but also reliable – then look no further.
RiteSpec SERIE PT
This polyp grapple is the perfect solution for waste management and construction sites. For the equipping of earthmoving machines and lorry loader cranes, the RiteSpec SERIE PT polyp grapple offers an impressive 2.5t total lifting capacity of grapple and load to pick up, move and manage bulky waste. 
RiteSpec SERIE PTRI
The RiteSpec SERIE PTRI is an ideal solution for the handling of scrap metals and recycling materials. This polyp grab features an incorporated continuous rotator, making it easy to manoeuvre and rotate bulky materials. Models with 4, 5 or 6 tines are available, and they can easily be combined with lorry cranes, making it a great option for any job site. The grapple is supplied with a premium quality Indexator brand rotator.
RiteSpec SERIE TV
If you're looking for a polyp grapple that can tackle all sorts of materials, then the RiteSpec SERIE TV is exactly what you need. This grapple with vertical cylinders is suitable for machines/cranes from 8 ton  – 15-ton capacity and is equipped with 6 tines – perfect for any industrial waste management or construction project.
RiteSpec SERIE PT4
Great for waste and scrap recycling, earthmoving and agricultural work, the RiteSpec SERIE PT4 is the ideal polyp grab for smaller machines of 1-1.5 ton rating. With a lifting capacity of 80kg and 4 robust teeth, it's an optimal solution for smaller applications.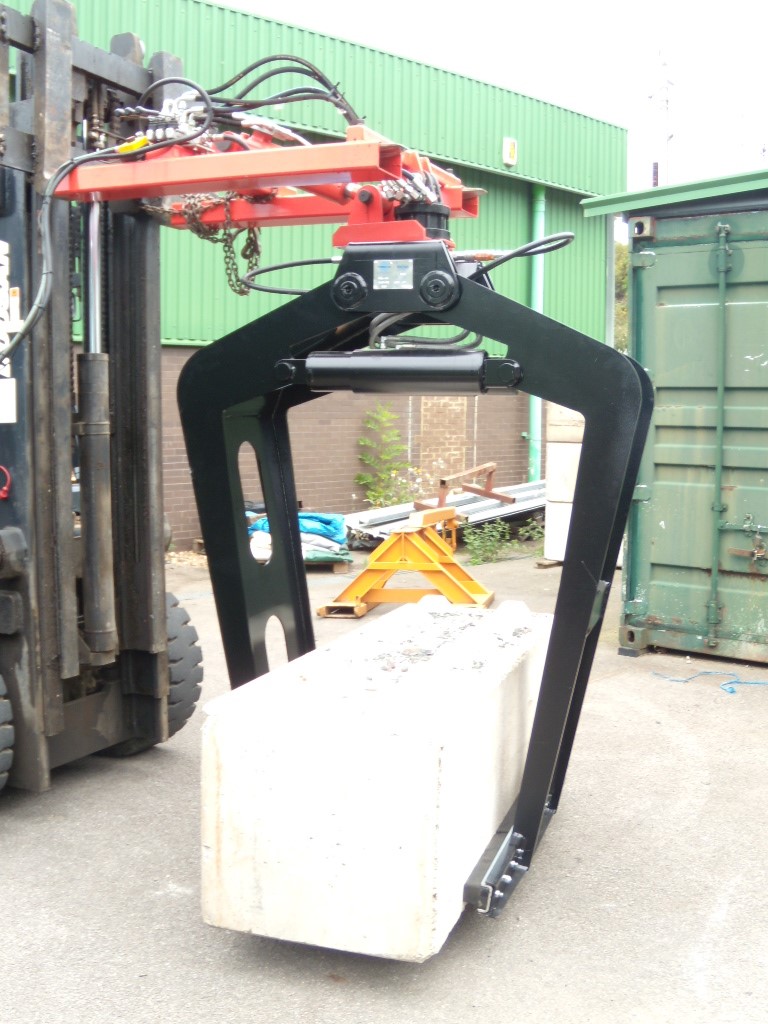 Speak To PCM Handling Today
No matter what your application, investing in a polyp grapple will make the task of moving and managing heavy scrap and recycled materials easier and more efficient. With several different models available, you're sure to find one that fits your needs perfectly.
If you have any questions or would like some advice on which model is right for you, don't hesitate to get in touch with our knowledgeable team today at +44 (0)1327 842808. We'll gladly help you to find the right crane attachments for your job site or project.