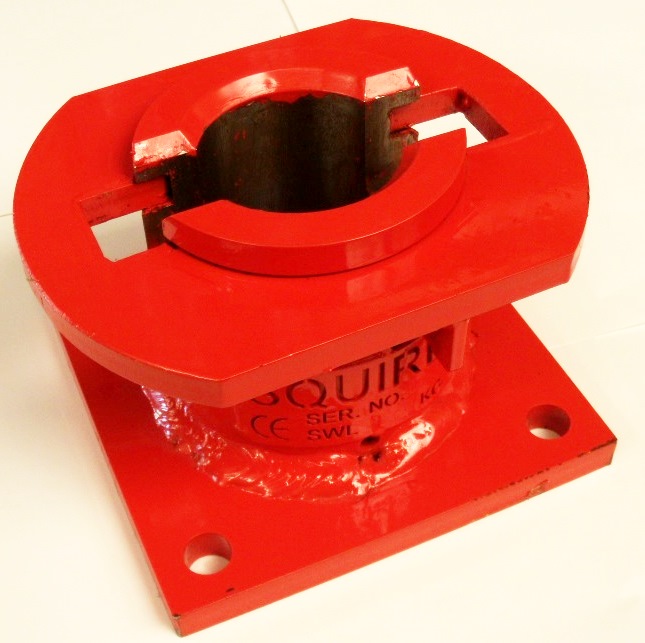 Squires Quick Couplers are available from stock in both Male and Female options. Intended primarily for use with grabs on lorry loaders and similar applications, they provide quick and easy means of coupling or uncoupling a grab and rotator.
Used in conjunction with quick-release hydraulic connectors in the hydraulic feeds to the grab, the Coupler facilitates rapid change from one type of grab to another.
In addition to the quickness of the change over, the use of the rotator is retained for all applications.
(Coupler has a total Safe Working Load of 5000kg i.e. this is the total of the load and the grab.)
Speak to our team about your requirements today.