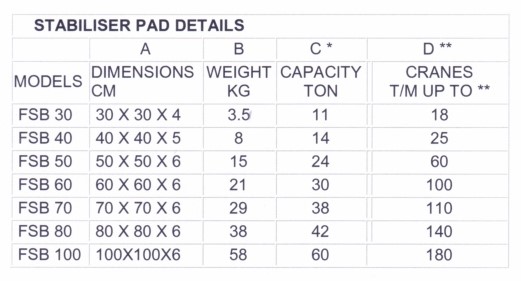 *Indication only of maximum imposed load of typical stabiliser foot of a crane in the tonne metre class of column 'D'.
**Column A when read in conjunction with column 'D' is a guide only. All use of stabiliser pads should be carried out only by trained personnel in conjunction with ground condition analysis and other statutory requirements.
Stabiliser pads in high resistance polyethene ideal for mobile cranes, truck cranes, grab loaders, recovery vehicles, access platforms and all other vehicles with stabiliser support. Storage boxes also available for complete range.