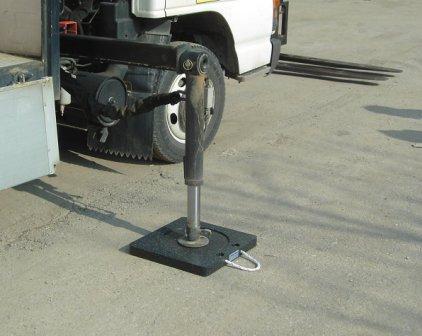 Premium crane stabiliser/outrigger foot pads and locking stabiliser pad stowage boxes ideal for lorry loader cranes, mobile cranes, access platforms, plant and equipment, recovery vehicles, skips.
PCM's premium stabiliser/outrigger pads are produced from recycled high molecular weight polyethylene produced to various DIN standards.  This material is made only from new production remainders, and when reprocessed has the same properties as material produced from new raw material.
Having carried out extensive product testing, 'cheap' stabiliser/outrigger pads made from secondary recycled materials are not a product PCM would offer.
HUGE STOCKS  – NEXT DAY DELIVERY
CRANE PADS FROM £30 with Special Nett Price Agreed for Volume Orders
Premium Crane Outrigger Pads size range: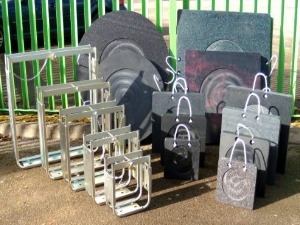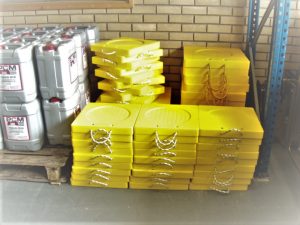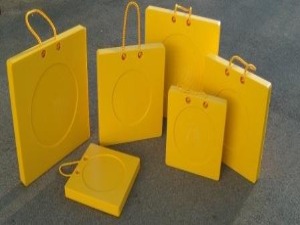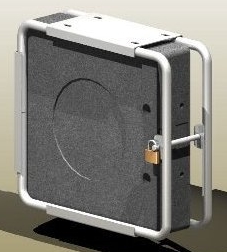 300 x 300 x 40mm
400 x 400 x 50mm
500 x 500 x 60mm
600 x 600 x 60mm
800 x 800 x 60mm
1000 x 1000 x 40mm
1000 x 1000 x 60mm
1200 x 1200 x 60mm
1500 x 1500 x 60mm
NEW PREMIUM CRANE OUTRIGGER PAD RANGE NOW IN – YELLOW HIGH VISIBILITY 
These pads are ideal for use in public or hazardous areas. Our high visibility outrigger pads alert pedestrians and operators to the potential trip hazard of the stabiliser pads.
These premium high visibility pads offer tough and stable support for stabiliser legs and these yellow high visibility options are commonly used in parking areas, pavements, roadsides and pedestrianised walkways, but can be used in any application where potential hazards may occur.
Available in the following sizes:
400x400x50mm
500x500x60mm
600x600x60mm
Prices start from £79 nett
Premium Round pads 
800 x 60mm round pads
1000 x 60mm round pads
All pads are available from stock for immediate despatch or collection from our warehouse.
Conical Stabiliser/Outrigger Pads
Available in various sizes.  Please contact our Sales team on 01327 842808 for full details.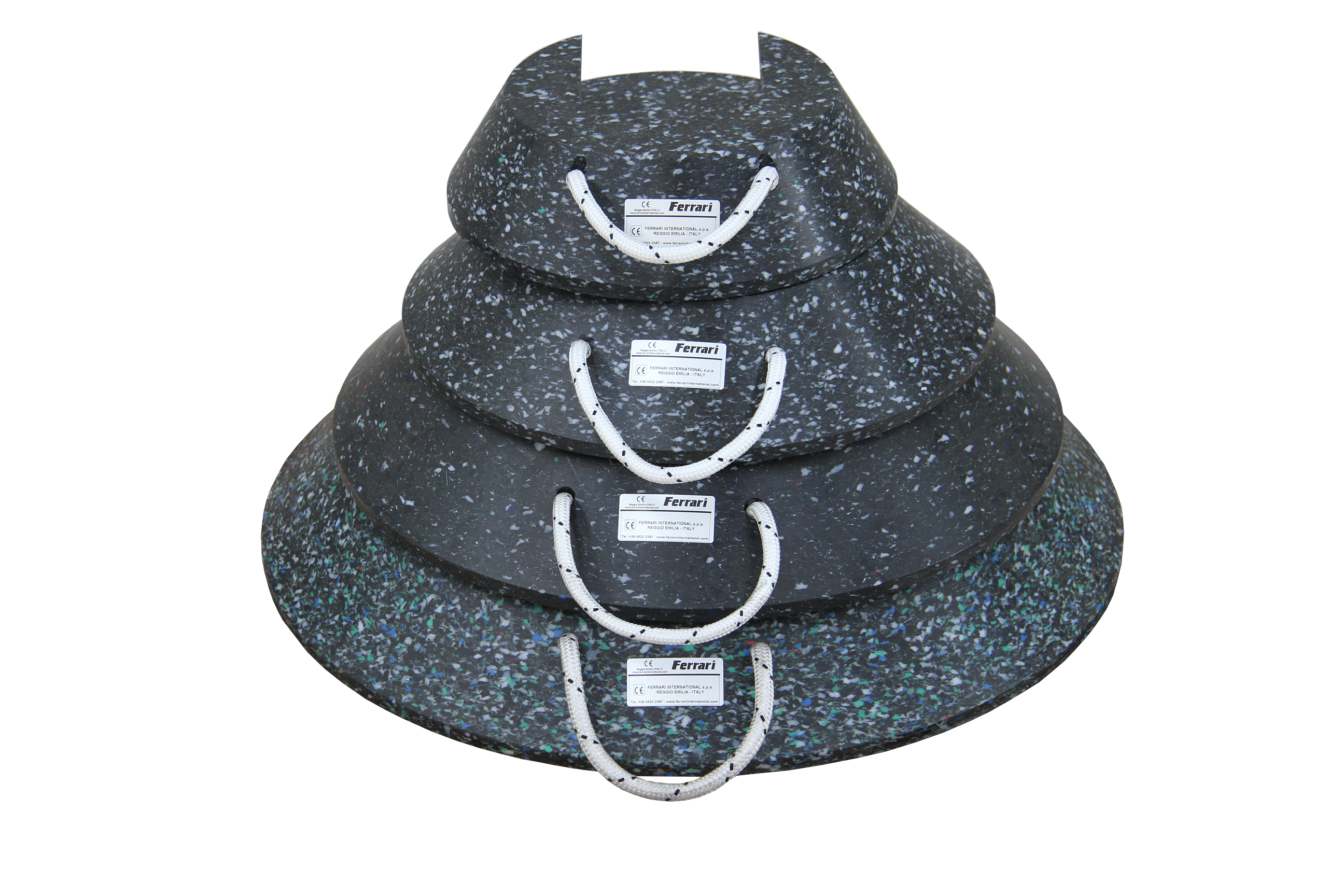 Premium larger size Crane Stabiliser/Outrigger pads
1.2M x 600mm x 60mm.
1.5M x 750mm x 60mm
These premium pads can be purchased individually or as a set of three pads to form the 1.2m x 1.2m square and the 1.5m x 1.5m square. The third pad fits into the recess on top of the first two pads and held in place by two pins. Pins are supplied when a set of three pads are purchased.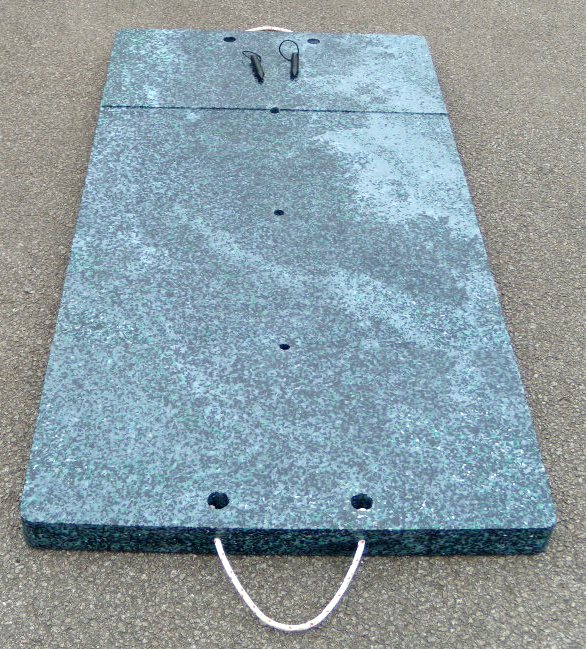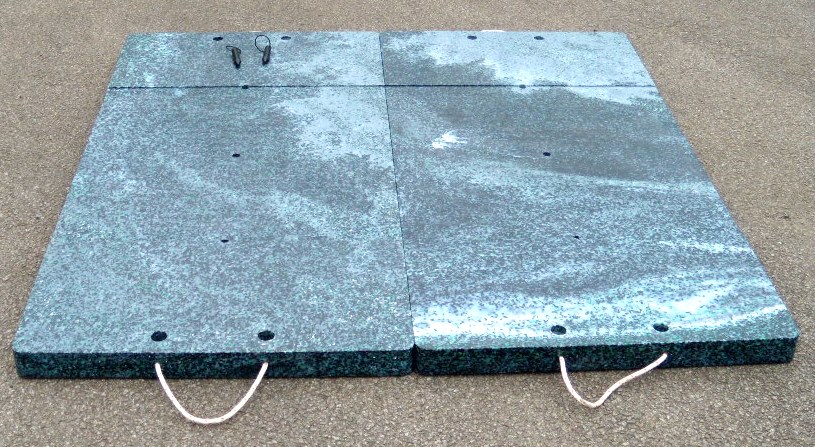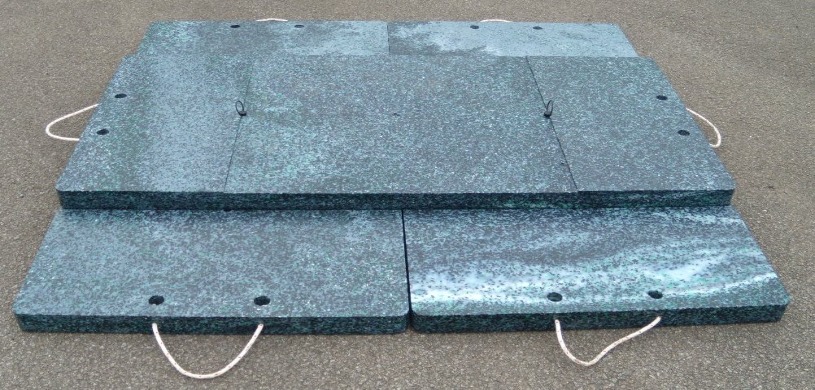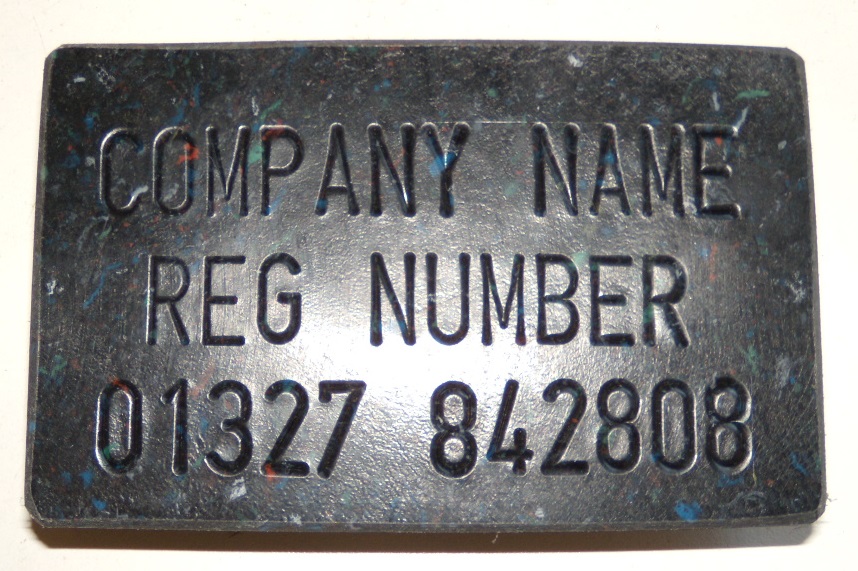 We are pleased to say we are now able to offer the additional service of stamping each square stabiliser foot pad with your Company Name, Vehicle Registration Number, Telephone Number etc.  Maximum of three lines per pad.  The maximum number of letters per line is 20 and approximately 35 letters in total. Good discounts given for bulk orders.  Stop all the confusion on site of which pad belongs to which vehicle or company. We are unable, at the present time, to stamp the round pads. Please ring our Sales team for more information and prices.
We also stock pad stowage boxes suitable for the 300 x 300 x 40 pad up to 800 x 800 x 60 pad.
The stowage boxes can be supplied in single (for one pad) or double (holds 2 pads) sizes.
Click for crane stabiliser pad box dimensions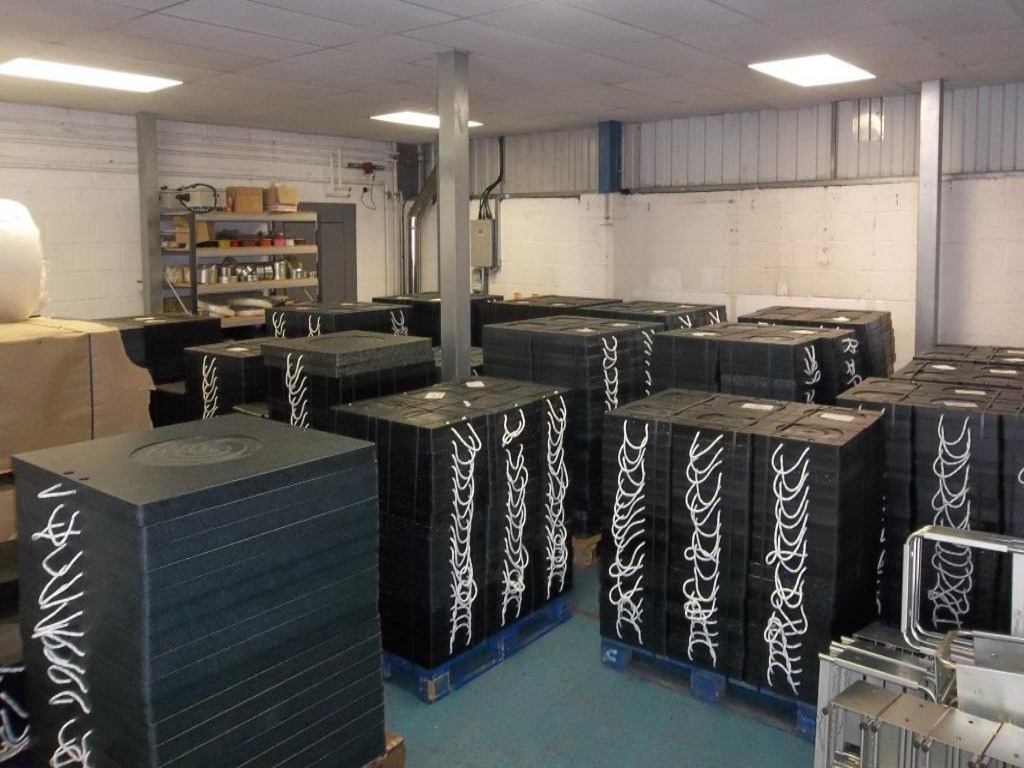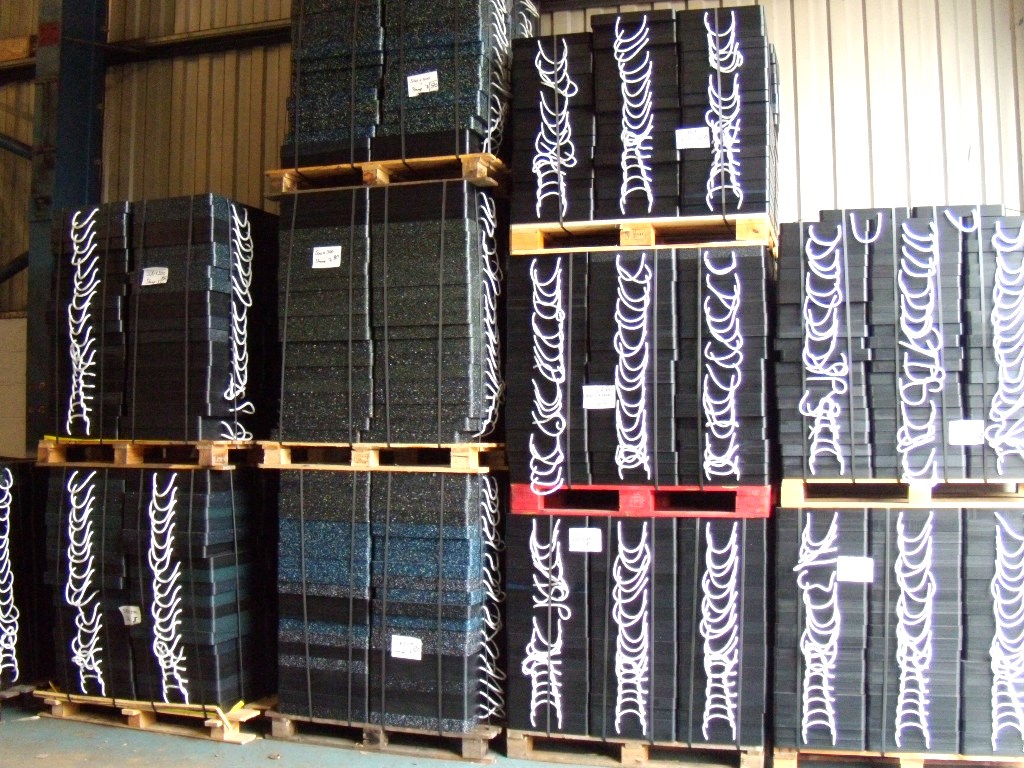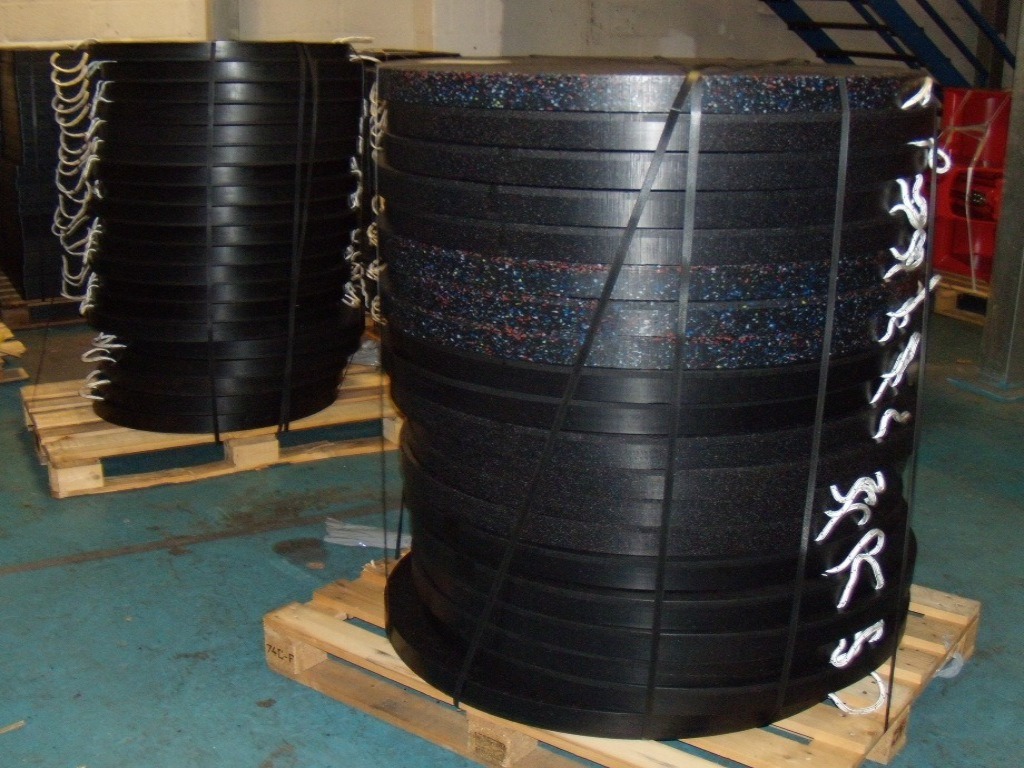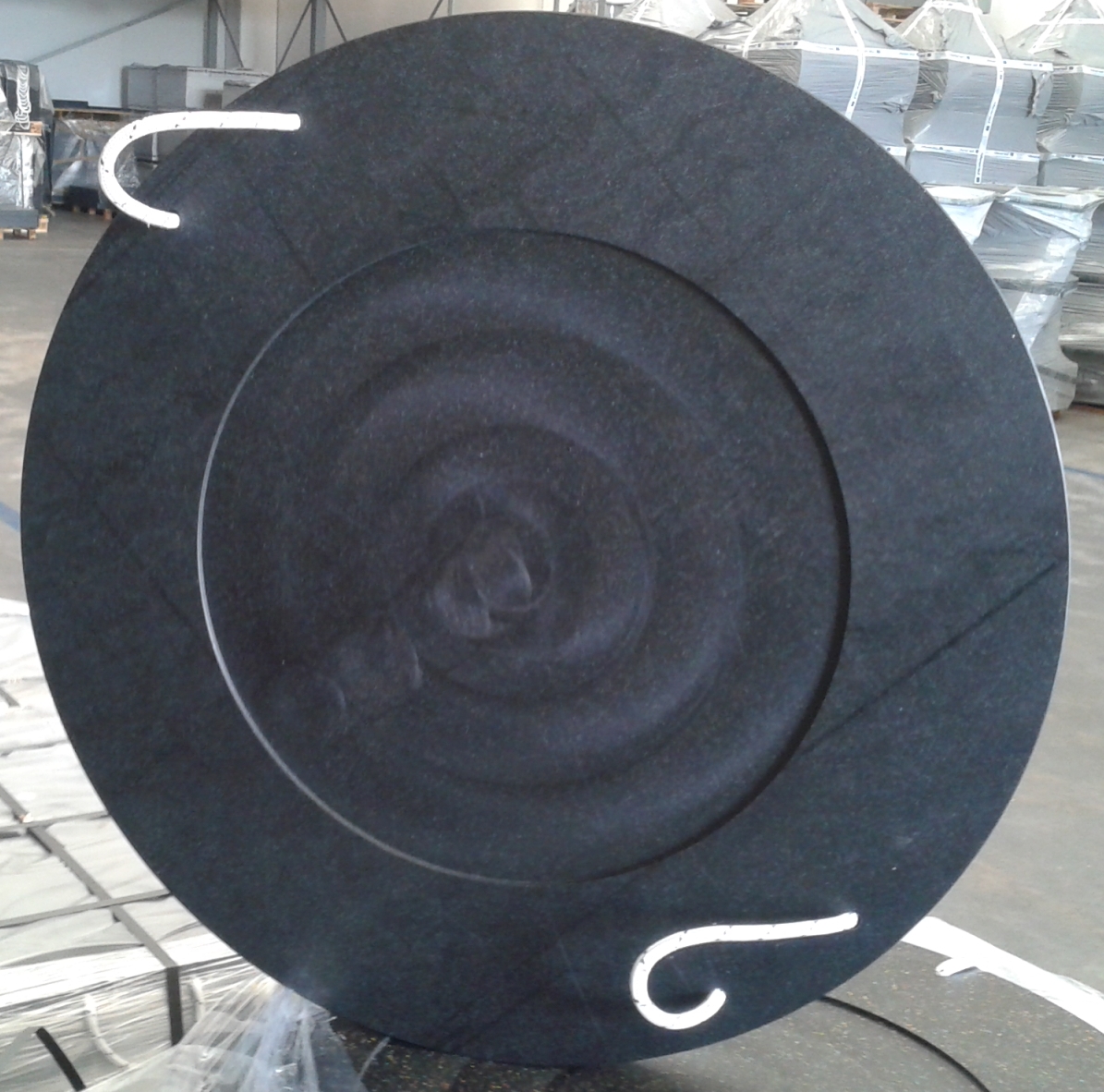 NEW  800 x 60mm & 1000 x 60mm Round Pads.
Handles are placed on the flat of the pad to minimise damage to the rope when the pad is rolled along the ground.
NEW ADDITION  – Electric conductive pads (also anti-slip), to ensure good grounding electric and excellent stability in any condition.
The pad is equipped with an interlocking system in 3mm thick steel, which connects the upper surface (surface where the stabilizer foot rests) to the lower surface (surface where the plate rest on the ground), so as to allow good electrical conductivity.
Furthermore, thanks to the 3 antislip inserts, it becomes unbeatable in terms of stability even in the worst situations.