PCM are stockists of Indexator Rotator Systems, the world's leading manufacturer and development partner for hydraulic rotators and ancillary equipment.
With it's head office and manufacturing plant based in Sweden, the Indexator Rotator is best known for its use in forestry applications but also for general cargo handling and material handling to GV4 models together with Indexator links have been selected for fitment with our Ritespec 500 to offer a premium quality, durable attachments package ideal for the demands of grab loader work. A wide range of other GV/AV series rotators are available with models and links to suit a range of applications.
The Indexator is designed to handle tough material stress and heavy strain on all vital parts and is built to deliver.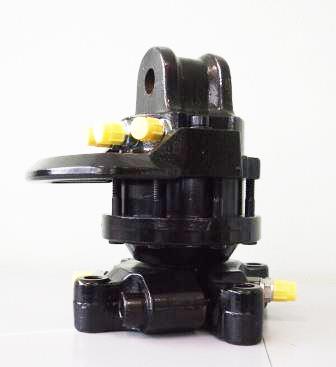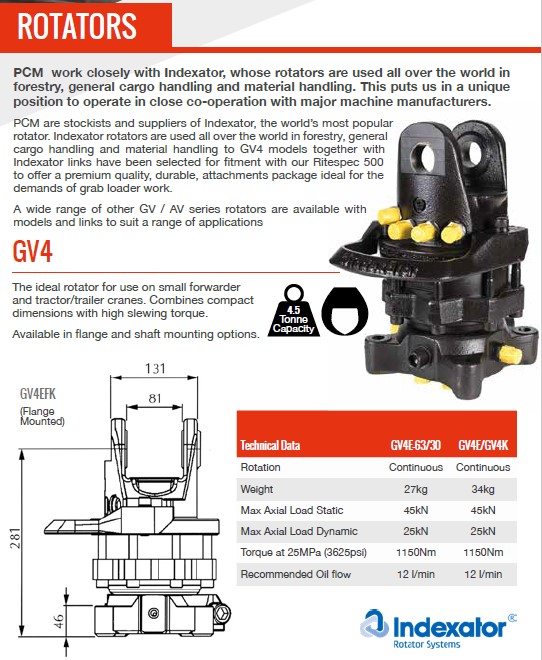 Call our Sales Team with all enquiries: